Staff
Sunshine Learning Center is a chain of privately owned centers focused on providing the best Early Childhood Educational experience from infancy to preschool age. Our centers are conveniently located in Brooklyn, Manhattan and The Bronx, with the mission of creating a warm and stimulating atmosphere while inspiring lifelong learners.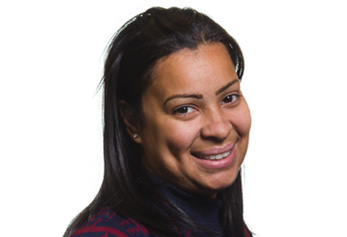 Elizabeth Goyens
I am a dedicated educator, inspired to better the education of the youth through my own personal educational strides. I have an MA in Education and MS in School Building Leadership with teaching certificates in B-2, 1-6 and 5-9 Generalist. I also have SAS and SDA Administrative Certification.

I believe all children can learn through proper academic scaffolding and assistance. It is my personal goal to have all children within this Center experience a nurturing academic encounter - where growth is both pivotal and fulfilling, and becomes their foundation for future academic success.
Karyn Alston
MSED; Advanced Certificate in School Building Leader/School District Leader
I have been an early childhood educator for over nine years. Prior to being an administrator at Sunshine Learning Center, I served as a head teacher in schools on the Upper Westside and Eastside of New York. My interests include promoting diversity in education and implementing an integrated early childhood curriculum. I am an avid learner and having completed my degree in School Building/School District leadership, I continue to attend conferences and workshops throughout the tri-state area. Working at Sunshine Learning Center has helped me make a positive impact on the lives of young children and has given me the opportunity to grow as an educator. Becoming the Educational Director of Sunshine Learning Center is a dream job for me. It encompasses all the things that I love best about teaching: hands-on interaction with children, partnership with parents and the ability to mentor and guide fellow teachers.
Dr. Tolaison Hooks
I am originally from Albany, Georgia and attended undergraduate and graduate school at Tennessee State University. I earned my Doctoral degree from Argosy University in Educational Leadership. I have worked in the field of education for over 10 years. I've worked in a variety of educational settings and with an array of age groups; however my love for early learning was confirmed very early in my teaching career. I am certified as a Professional Teacher (Birth-2 and grades 1-6) in Tennessee and New York. I also hold an Administrator's license in Tennessee. My educational philosophy is driven by a quote from Nelson Mandela; "Education is the most powerful weapon which you can use to change the world." Many theorists and philosophers weigh in on how we can change our world; I believe that we can change the world one child at a time. Through self-discovery, meaningful and relevant subject matter, and access to multiple perspectives, students can be equipped with the tools necessary to become contributing members of society. I believe that every child has something unique to bring to the world. At my Center, every classroom is a small community of learners who have diverse abilities, learning styles, and experiences. All of these things are incorporated into a well-rounded learning experience for the benefit of both students and educators alike.
Patricia Nicholson
As a child growing up, I learned that a strong learning environment is very rewarding. My life experiences have groomed me to become a dedicated working educational professional. I currently have a Master's Degree in General and Special Education, Master's Degree in School Leadership and Master's Degree in District Leadership. I am also certified in Childhood Education.

I strongly believe that all children are capable of learning once they have the proper motivation and direction from their teacher. In order for this task to be achieved, it requires a strong leader to provide a nurturing and rewarding environment in which the children can grow and develop. My goals is to build an environment in our Center where students can feel safe and motivated - where learning is always taking place. In addition, I'd like to schedule more annual events for fund raising and community awareness, and to build a mini library center.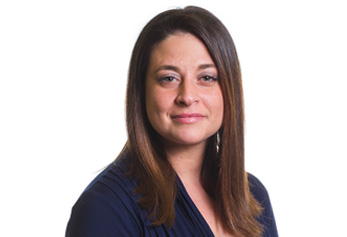 Mariella Baccellieri
I have been working with children for more than 15 years. My first experience in a classroom environment sparked my love and passion for Early Childhood. I was intrigued, and wanted to learn more about Early Childhood and how young children learn and grow. After much hard work and dedication, I received my Master's Degree in Childhood Education with a concentration in Literacy. I then got my NYS Certifications and began teaching and shaping the minds of my Pre-K students at Sunshine Learning Center in 2011.

After working alongside other educators, I've learned that children grow where there is love. In my experience, children learn best in a safe environment, where they are free to use their classroom as a resource for learning, and where their teachers serve as guides to help support them on their journey in education.

I also enjoy traveling to new places and exploring with my family, and I like to cook, bake and read in my spare time.