Staff
Sunshine Learning Center is a chain of privately owned centers focused on providing the best Early Childhood Educational experience from infancy to preschool age. Our centers are conveniently located in Brooklyn, Manhattan and The Bronx, with the mission of creating a warm and stimulating atmosphere while inspiring lifelong learners.
Dr. Tolaison Spence
Educational Director
I am originally from Albany, Georgia and attended undergraduate and graduate school at Tennessee State University. I earned my Doctoral degree from Argosy University in Educational Leadership. I have worked in the field of education for over 10 years. I've worked in a variety of educational settings and with an array of age groups; however my love for early learning was confirmed very early in my teaching career. I am certified as a Professional Teacher (Birth-2 and grades 1-6) in Tennessee and New York. I also hold an Administrator's license in Tennessee. My educational philosophy is driven by a quote from Nelson Mandela; "Education is the most powerful weapon which you can use to change the world." Many theorists and philosophers weigh in on how we can change our world; I believe that we can change the world one child at a time. Through self-discovery, meaningful and relevant subject matter, and access to multiple perspectives, students can be equipped with the tools necessary to become contributing members of society. I believe that every child has something unique to bring to the world. At my Center, every classroom is a small community of learners who have diverse abilities, learning styles, and experiences. All of these things are incorporated into a well-rounded learning experience for the benefit of both students and educators alike.
Amy Billig
Educational Director
My name is Amy Billig and I have been a Special Educator for 29 years. I love to read science-fiction fantasy novels (The Lord of the Rings Trilogy is my favorite), do crossword puzzles, play poker and travel. I am looking forward to a trip to Israel this spring to see my nephew, who plays professional basketball in Beer Sheva, Israel. I've lived in Flushing all my life except for the year I lived in Israel and 4 years in the city at Hunter College. I have a BA from Hunter College, where I majored in Elementary Education and Special Education. I have an M.S. Ed from Walden in Teacher Leadership. I have held many licenses including N-6 General Education, Special Education K-12 and Birth-2nd Grade, Special Education. I taught general education in a private school and older children (11-14 years old) for the DOE and was very unhappy. My first day in a preschool classroom (Sept 1992), was the best day ever. I had found my calling and I never looked back. I have taught under 5's exclusively for 26 years. I have been a classroom, teacher as well as a SEIT and am thrilled to be leading a school of under 5's today. My educational philosophy most closely aligns with the Theory of Multiple Intelligences. I believe that there are many and varied ways for intelligence to be expressed. I believe that exposure to as many experiences as possible, involving all modalities of intellect, are essential for a quality preschool program. My number one goal for Coney Island is to expose the children to a rich and varied curriculum that activates many intellectual modalities. I also believe that it is the goal of preschool to instill a life-long love of learning in our children.
Sheila Magyar
Educational Director
I have been an educator for over 17 years in a variety of roles. I was a teacher, Curriculum Specialist, Disabilities/Mental Health Manager, Center Director, Head Start Federal Reviewer, and now the School Director here at Sunshine. I have earned 2 Master's degrees; one in Early Childhood & Students with Disabilities (Certified Birth-2), and the other is in Education & Adult Education & Training. Educating all students has been my passion for as long as I can remember, and as a Director I can utilize my knowledge & experience for the children, families, and staff. I have 2 quotes that would sum up my philosophy on education. The first is an anonymous one that states, "The best teachers are those who show you where to look, but don't tell you what to see". The second one is by Benjamin Franklin, "Tell me & I forget. Teach me and I remember. Involve me & I learn". My goals are to inspire the children and staff at my Center to be the best that they can be, and to have a love of learning that will stay with both the child and educator for a lifetime. Each child and classroom here at Sunshine of Mott Haven are unique, and I can't wait to see how each one will grow from day to day & year to year!!!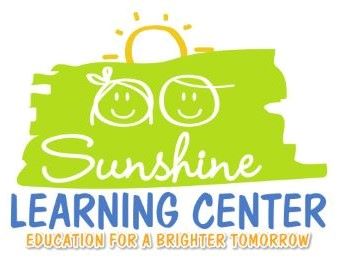 Latisha Linton
Educational Director
Throughout my years working in the education field, I have developed a passion for learning and helping children grow in all developmental areas. Prior to obtaining my M.A in Early Childhood Education, I started off as an Assistant teacher in a Head Start program. After only a year, I was promoted to Lead teacher within the same program. After five years of teaching in the Head Start Pre-K classroom, I was then promoted to Education Coordinator. When I had reached the end of my higher education it was required that I have classroom hours doing student teaching, and that is when I joined Sunshine LC.; one of the best decisions I've ever made. I taught UPK at sunshine for some time before accepting the position of Director. Here I am today, Leading my center with dignity, courtesy, and respect, working together for the good of all of our students!
Dr. Jamilia Howard
Educational Director
Greetings! I am from Baconton, Georgia and attended undergraduate and graduate school at Albany State University. I earned my Education Specialist degree from Georgia Southwestern State University. I completed my Doctoral degree from Walden University in Early Childhood Education. I have worked in the field of education for over 10 years; classroom teacher, SACS Accreditation team member, Georgia Leadership Institute for School improvement, and more. Throughout my educational career, the age groups I've worked with range from Infant to high school students. I am certified as a Professional Teacher (PreK-5) in Georgia and (Grades 1-6) in New York. Education has always been an important aspect of my life because I come from a family of educators. I believe in Malcom X's viewpoint of education, that "Education is the passport to the future, for tomorrow belongs to those who prepare for it today." Preparation is key throughout education and our everyday lives. With that being said, it is important that we, educators, prepare the hearts and minds of young children early, in order to yield upstanding citizens for the future! I am very passionate about education and the opportunity that it offers to students and teachers alike. The goal for my Center, is to incorporate a unique nurturing approach that will give your child the opportunity to develop into a joyful, confident learner who is prepared for success in school, their community, and in life.
Lena Ingersoll
Educational Director
My name is Lena and I am the Educational Director at our East Harlem Location. I have been a member of the Sunshine Family since September of 2017. Prior to joining Sunshine Learning Center, I have held multiple roles within the Early Childhood Education field. I have taught Preschool, Pre-Kindergarten, Kindergarten and Physical Education. I was also an Educational Director of another Early Childhood Learning Center here in Manhattan. I have served on committees within my schools with the purpose of bridging the gap between the school and the community. I believe in creating a learning environment and school community in which all children, families, and teachers feel welcomed and supported. As an educator in Early Childhood Education it my responsibility to not only create a love of learning in young children but to instill the confidence that allows a child to freely explore their own identity and self-awareness. I believe by creating a space in which all members of the school community feel warmth and acceptance we can create an environment in which children can thrive in all ways. I look forward to continuing my Educational journey as a member of the Sunshine family.
Jessica Napoleoni
Educational Director
Greetings! It is with great pride and excitement that I write this letter of introduction. I am very happy to be a part of the sunshine family. I have been dedicated to the field of education for more than fifteen years and have worked with a variety of students' ranging in age from Infants up to 8 year olds. I have my Master's degree in Early Childhood Education and am certified to teach children birth-second grade. Working with children has been a great passion of mine and being able to work with not just the children but being able to assist and work closely with the whole family has brought me much joy. My most recent administrative experience was in Manhattan where I served as a Program Director working and providing services to students and families. As an educator and a mother myself, I am well aware how much every parent wants the caring, loving, nurturing environment for their children, especially when it comes to a school setting facility. I am excited and eager to bring my skills as an educational leader to Sunshine Learning Center and work with you as a partner in education to ensure your child's success. Trust is of the utmost importance to me and I have full conviction that we will develop this relationship together with an open door to communication. I am truly honored to be given this opportunity and look forward to immersing myself completely in our school and in our community.